Benefits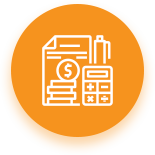 Hundreds of successful traders
Automatically copy trades of the most profitable professional traders consistently making a lot of money many months in a row.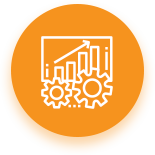 Easy to use
Only basic Forex knowledge is needed to start following profitable traders and copying their trades.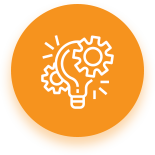 User-friendly
Monitor your account performance and profits anywhere from your PC or mobile phone.
Deposit now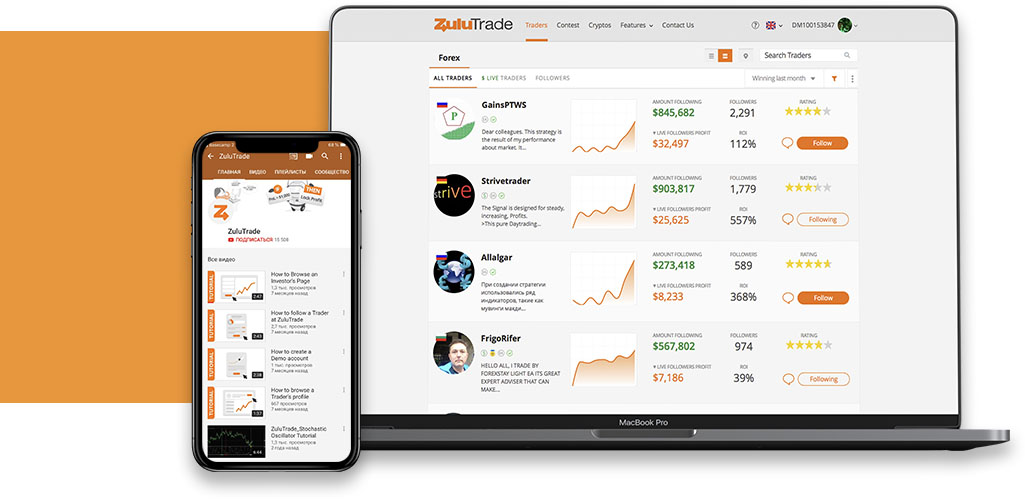 How it works?
Trade simple and easy, generating huge profits of the most experienced traders. See for yourself in the Performance Table which gives you the full profile of each trader that you can compare with other traders.
The overall performance is construed by a range of indicators, including the number of investors following the trader, the total amount of profits gained by those investors in 1 month, the return on investment value and so on. In such a way, you can make a well-considered decision what trader to follow.
Got any more questions?
Watch Jim's story
Join our community of the rich and successful
and start earning profits right away.
Can Copy Trading Make You Rich?
If you ask individual Forex traders from all over the world if they heard the name of social/mirror/copy trading and probably 90% of them would say "yes". At the same time, maybe just 50% of them know what it actually is and how it works and only 20% realize how greatly copy trading can improve their wellbeing.
Social Trading
In copy trading technology thousands of small individual traders automatically copy, or mirror, the trades of highly successful professionals, who make money consistently. It is a social platform where a few benefits the many.
Thousands of highly experienced traders around the world have chosen Forex trading as their main job. But there are probably millions of regular folks who are trying to use the Forex trading only as an additional source of income. The time, knowledge and efforts put into trading by the professionals make them incomparably much more successful in trading than regular, inexperienced amateur traders.
But why can't everyone be as beneficial as those professional traders?
There are a few typical reasons for that:
Often they are either students who must dedicate most of their time studying, or
They have full-time jobs to make money and feed their families, or
All of the above at the same time.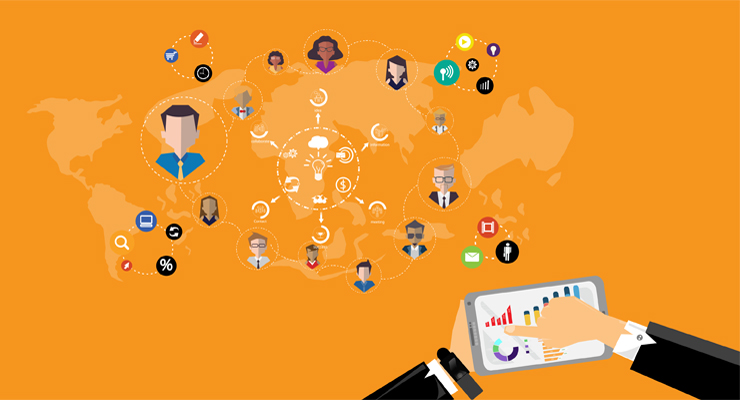 It means that most people have no chance to dedicate enough time to learn how to trade, how to predict the market movements, how to develop winning strategies and apply strict risk management rules to their trading plan. Basically, they have no time to learn how to become these highly successful traders.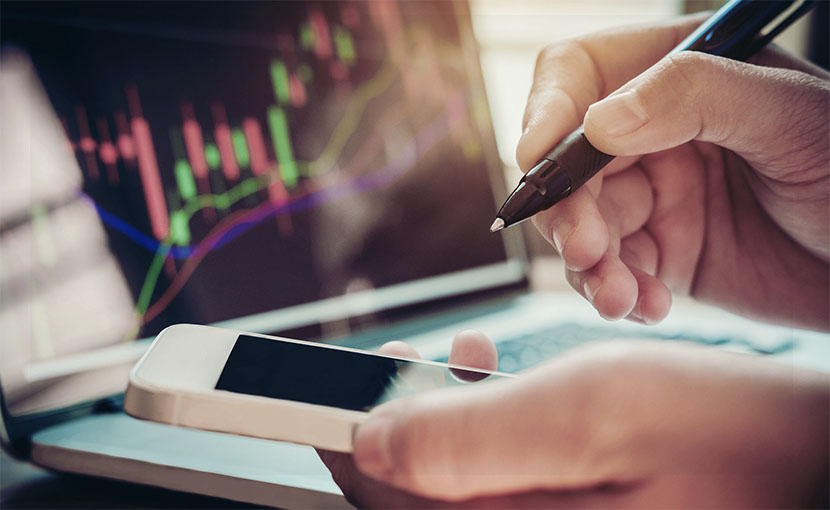 High Achiever vs All of Us:
Copy trading represents an ultimate solution for any unprofessional traders of any level of knowledge everyone as they can fully rely on the experience of professional traders. And here is why:
Professionals dedicate their lives to trading Forex. They do it all day long and sometimes even around the clock.
They know much more about strategies, markets, and trading.
Professional traders do it for a living. They know Forex really well and know how to beat the market.
For a long time, these professionals provided winning strategies to banks, hedge funds, and Forex brokerages. But now, with the advanced copy trading technology, all regular market participants can tap up to same strategies without any knowledge or efforts. Today anyone can benefit from the knowledge and expertise of professional traders the same way as their institutional customers. And now you can join this service too.
How Much Can I Win?
This is the question many market participants ask the most. And the answer is: you have good chances to make 20-200% per month and sometimes even more.
Of course, no one can guarantee you permanent profits. But your chances to earn consistently with the help of professional traders are incomparably higher than your chances to make the same amount of money on your own.
Before choosing between self and copy trading, try to look objectively at yourself and your ability to concentrate on trading:
Evaluate your own knowledge. How deep is it?
Check your level of self-discipline and composure. Are you really a cold-headed person able to treat money as digits but not as the most valuable asset?
Do you have the ability, knowledge and time to develop winning strategies and apply them with the proper risk management technique to win more than 50-70% of the trades?
Do you have enough time to concentrate on deep analysis of the market, both technical and fundamental?
Can you wait patiently for hours for a chance to open and close positions at the right time and apply your trading plan and strategies?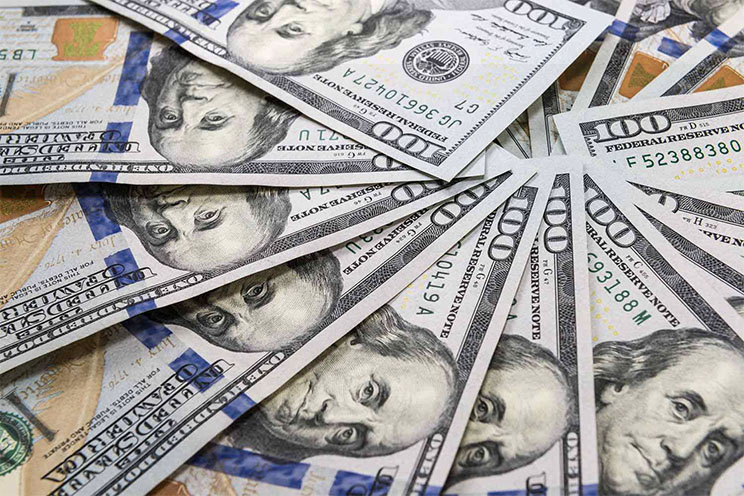 If your answers are "no" to most of the questions then your chances to earn consistently in self-trading are close to zero. Yet, these answers have absolutely no impact on your ability to make great profits in copy trading.
How to become an investor?
As fundamentally the idea of copy trading is easy, the main steps for the investor on the road to financial success are also simple:
Open ECN Copytrade account
Make a deposit
Study profiles of successful traders
Gain profit by following selected profiles
That's it. Now you are free to return to your everyday life. Any moment you can monitor progress on your live account on your mobile phone.
Open ECN Copytrade Account
You can get the ECN Copytrade account during the registration in FXCL or open a copy trading account in the "Manage Accounts" section of your existing Trader's Cabinet.
The login details of your ECN Copytrade account will be sent to your email, but as the process of copy trading is completely automated, there is no necessity to ever login to your account in MetaTrader 4.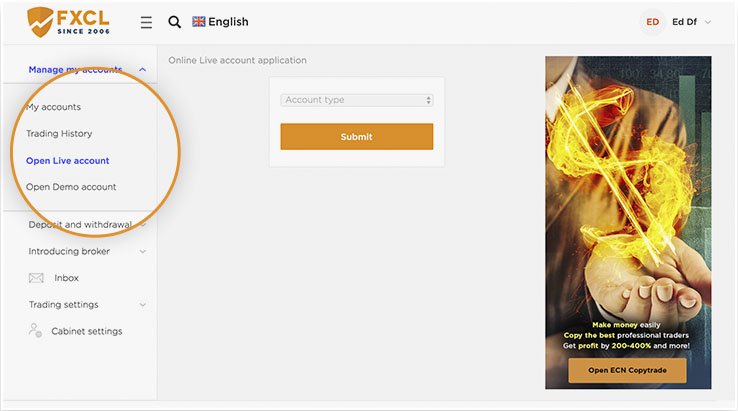 First Deposit
A minimum deposit amount for ECN Copytrade live account is $150. For a comfortable start of copying trades, it is recommended to invest at least $300. Although, as an investor, you should remember to learn the details of signal providers' profiles in order to measure the amount of preferable investment size.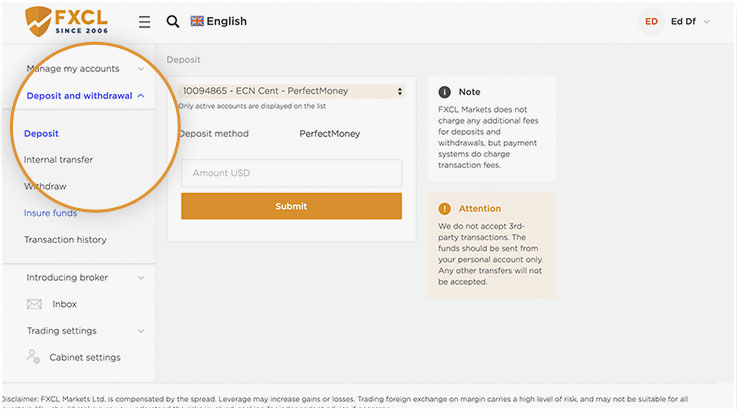 Login to Copy Trading Platform
After the deposit is processed you will receive an email with the details required to obtain access to copy trading platform.
You will use the same details to log in to both versions of the platform:
a) web - https://fxcl.zulutrade.com
b) mobile application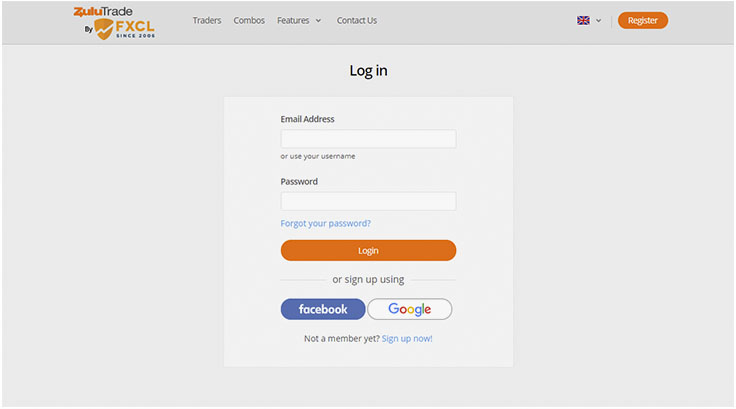 So What's Inside the Platform?
From the start define one or several prosperous traders to follow. Their profiles are gathered in the "Live traders" section of the platform. You will be able to conduct quick expertise on any signal provider via detailed filters and sort everything with existing or custom views, or you can directly contact our Support Team and we will help you to pick your dream team of traders.
Each profile is available for a precise examination at any given moment by a number of parameters:
Total profit made by a trader
Amount of funds of followers
Period of trader's activity
Number of followers
Return of investment
Profit made by followers with a real (live) account
Traders Combos
It's a convenient instrument for those whose top priority is automated trading at its best. The platform constantly tracks the most successful signal providers according to its algorithms.
In order to enlarge your potential profits, it is better to choose more than one trader to follow. Traders Combo tool will pick a perfect set of traders, so you don't have to do it manually. As soon as you set desirable parameters of your future trading, you can choose an offered combo of profiles to follow and sit back, while the system will do its magic.
Hope you've already come to the same objective conclusion that if you really want to improve your life trading Forex, you should allow professionals to do it for you. Opening a copy trading account today you get a real chance to make a difference with your financial standing. It is an endeavor worth taking.