Refer a Friend

Get Up to $200 Bonus
Every time you invite a friend to FXCL you get a chance
to receive up to $200 right to your balance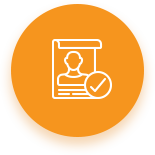 No limits
on number of referred friends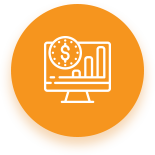 Cash-out 20%
of bonus right away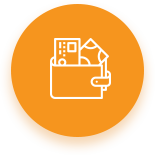 No deposit
required to receive the bonus
How the Program Works
Get a personal referral link in your Cabinet
Pass the link to your Friend and monitor the bonus
Claim your bonus as soon as the Friend makes a deposit
Withdraw 20% of your bonus immediately or use the whole bonus amount in trading
Cash-out your bonus in full after your Friend completes the withdrawal terms
Bonus Terms
Only a new referred Client that has never been registered in FXCL might be invited as a Friend to the Program.
In order to refer a Friend the Client should pass the referral link from his or her Cabinet to the Friend. The Friend's and Client's profiles will be linked to each other as soon as the Friend registers under the referral link.
The Client can claim the bonus from the Cabinet as soon as the Friend makes the first deposit. The Client's bonus size will depend on the volume of Friend's first deposit:
$25 bonus for a deposit of $250 - $499
$50 bonus for a deposit of $500 - $999
$100 bonus for a deposit of $1000 - $1499
$150 bonus for a deposit of $1500 - $1999
$200 bonus for a deposit of $2000 and more
The Client can receive only one bonus per new Friend.
There is no expiration period for the granted bonus.
The bonus is granted directly to the balance. The bonus is available for trading in full. 20% of the bonus size will be immediately available for withdrawal. The remaining 80% of the bonus cannot be withdrawn or transferred to another trading account until the Friend meets the withdrawal terms.
In order to make the Client's bonus completely withdrawable the Friend should verify his or her Cabinet and complete the minimum required trading volume:
Bonus $25 - 1.5 standard lots
Bonus $50 - 2.5 standard lots
Bonus $100 - 5 standard lots
Bonus $150 - 7.5 standard lots
Bonus $200 - 10 standard lots
Only non-scalping non-hedging lots are considered during calculations of the Friend's trading volume.
If the Friend makes a withdrawal or an internal transfer before the withdrawal terms are met, then the Client's bonus will be annulled.
There is no limit on the number of Friends that each Client might invite.
IBs and Sub-IBs cannot participate in this program.
A new Client cannot get into any IB group if he or she takes part in this Program as a Friend.
In case the Company suspects any kind of fraud, it reserves the right to cancel the Client's bonus along with the profit made from that bonus.
The Company reserves the right to amend the terms of the Program at its sole discretion.
The Refer a Friend Program is not available for the Live Contest Account.
All account types, except ECN Pro and MAM (Manager and Investor) accounts, are eligible for the promotion.
show all